Posts for tag: sensitive teeth
By Hyannis Dental Associates
October 31, 2018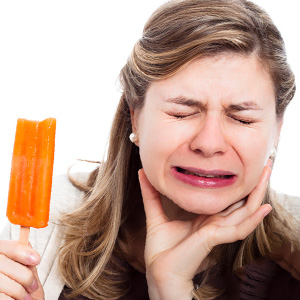 If you're one of over 30% of Americans who wince in pain when eating and drinking certain foods and beverages, you may have tooth sensitivity. Although there are a number of possible causes, the most common place to look first is tooth dentin.
Lying just under the enamel, dentin consists of tiny tubules that transmit sensations like pressure or temperature variation to the nerves of the inner pulp. The enamel, the gums and a covering on the roots called cementum help dampen these sensations.
But over-aggressive brushing or periodontal (gum) disease can cause the gums to shrink back (recede) and expose the dentin below the gum line; it can also cause cementum to erode from the roots. This exposure amplifies sensations to the nerves. Now when you eat or drink something hot or cold or simply bite down, the nerves inside the dentin receive the full brunt of the sensation and signal pain.
Enamel erosion can also expose dentin, caused by mouth acid in contact with the enamel for prolonged periods. Acid softens the minerals in enamel, which then dissolve (resorb) into the body. Acid is a byproduct of bacteria which live in dental plaque, a thin film of food particles that builds up on teeth due to poor oral hygiene. Mouth acid may also increase from gastric reflux or consuming acidic foods or beverages.
Once we pinpoint the cause of your tooth sensitivity we can begin proper treatment, first and foremost for any disease that's a factor. If you have gum disease, we focus on removing bacterial plaque (the cause for the infection) from all tooth and gum surfaces. This helps stop gum recession, but advanced cases may require grafting surgery to cover the root surfaces.
You may also benefit from other measures to reduce sensitivity:Â applying less pressure when you brush; using hygiene products like toothpastes that block sensations to the dentin tubules or slow nerve action; and receiving additional fluoride to strengthen enamel.
There are effective ways to reduce your tooth sensitivity. Determining which to use in your case will depend on the cause.
If you would like more information on tooth sensitivity, please contact us or schedule an appointment for a consultation. You can also learn more about this topic by reading the Dear Doctor magazine article "Treatment of Tooth Sensitivity: Understanding Your Options."
By Hyannis Dental Associates
March 25, 2015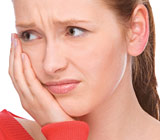 It can start with a simple twinge or be as severe as excruciating pain. From time to time, we have patients asking questions about tooth sensitivity — what causes it? What can be done about it? For these reasons, we have put together the following list of frequently asked questions (FAQs) so that you can develop a healthy understanding about this painful and often avoidable condition.
What is tooth sensitivity?
The first layer of protection of the teeth is enamel. Enamel is a dense crystalline structure, the hardest substance produced by animals. It is an inert substance that has no nerve supply and thus it protects the teeth from temperature and pressure changes. When it is compromised, worn thin, or exposed due to gum recession, it leaves the dentin exposed and vulnerable. Unlike enamel, dentin is living and has delicate nerve fibers within it.
What triggers tooth sensitivity?
Once dentin is exposed, it can become sensitive. It typically occurs when the dentin comes in contact with heat, cold, or the "double whammy" combination of both cold and sweets. Even the bristles of a soft toothbrush can irritate exposed dentin causing sensitivity and pain.
What can be done to minimize tooth sensitivity?
One of the simplest ways to minimize or prevent sensitivity is by teaching proper brushing techniques so that teeth are cleaned without causing either sensitivity or damage. Brushing too hard is a frequent culprit. Being overzealous can literally cause gum recession, leave dentin, and wear it away leaving it grooved. Another step to minimize sensitivity is to use a toothpaste containing fluoride. Fluoride increases the strength of tooth surfaces and thus makes teeth more resistant to attack by acids and sweets. If severe, we may need to apply a barrier to cover the sensitive areas. These barriers may range from concentrated fluoride varnishes to replacing lost tooth structure with filling materials.
Want to learn more?
To learn more about this topic, read the article "Sensitive Teeth." Or if you are suffering from this condition, please contact our office to schedule an appointment. During your appointment, we will conduct a thorough examination to ascertain what is causing your sensitivity as well as what we can do to treat and/or prevent future issues.