Posts for tag: nutrition
By Hyannis Dental Associates
December 14, 2021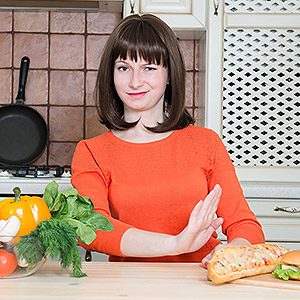 You're doing the right things to avoid the return of gum disease: brushing and flossing every day, dental visits on a regular basis and watching for symptoms of another infection. But while you're at it, don't forget this other important part of gum disease prevention—your diet.
In relation to oral health, not all foods are alike. Some can increase inflammation, a major factor with gum disease; others strengthen teeth and gums. Carbohydrates in particular are a key part of this dynamic.
The body transforms these biomolecules of carbon, hydrogen and oxygen into the sugar glucose as a ready source of energy. But glucose levels in the bloodstream must be strictly controlled to avoid a harmful imbalance.
When elevated the body injects the hormone insulin into the bloodstream to bring glucose levels into normal range. Eventually, though, regular injections of insulin in high amounts in response to eating carbs—known as "spikes"—can increase inflammation. And, inflammation in turn increases the risk and severity of gum infections.
So, why not cut out carbohydrates altogether? That might be akin to throwing out the proverbial baby with the bath water. A wide range of carbohydrates, particularly fruits and vegetables, are a rich source of health-enhancing nutrients.
It's better to manage your carbohydrate consumption by taking advantage of one particular characteristic: Not all carbohydrates affect the body in the same way. Some cause a higher insulin response than others according to a scale known as the glycemic index. It's better, then, to eat more of the lower glycemic carbohydrates than those at the higher end.
One of the latter you'll definitely want to restrict is refined sugar—which also happens to be a primary food source for bacteria. You'll also want to cut back on any refined or processed foods like chips, refined grains or pastries.
Conversely, you can eat more of a number of low glycemic foods, most characterized as "whole", or unprocessed, like fresh fruits and vegetables, or whole grains like oatmeal. You should still, however, eat these in moderation.
Better control over your carbohydrate consumption is good for your health overall. But it's especially helpful to your efforts to keep gum disease at bay.
If you would like more information on nutrition and your oral health, please contact us or schedule an appointment for a consultation. You can also learn more about this topic by reading the Dear Doctor magazine article "Carbohydrates Linked to Gum Disease."
By Hyannis Dental Associates
June 07, 2021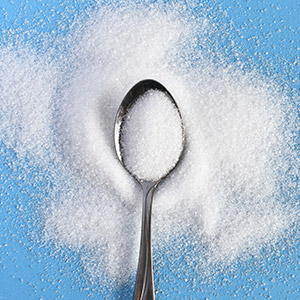 You've probably heard your dentist say more than once to cut back on sweets. That's good advice not only for keeping your teeth healthy, but your whole body as well.
As a carbohydrate, a macronutrient that helps supply energy to the body's cells, sugar is prevalent naturally in many foods, particularly fruits and dairy. The form of which we're most concerned, though, is refined sugar added to candy, pastries and other processed foods.
Believe it or not, three out of four of the 600,000 food items on supermarket shelves contain refined sugar, often hiding under names like "high fructose corn syrup" or "evaporated cane syrup." So-called healthy foods with labels like "low fat" or "diet" have added sugar and chemicals to replace the taste of fat they've removed.
But perhaps the biggest sugar sources in the average U.S. diet are sodas, energy drinks, and sports drinks. With the added volume of sugar in processed foods, the growing consumption of sweetened beverages has pushed the average American's sugar intake to nearly 20 teaspoons a day—more than three times the recommended daily allowance.
And right along with the increased consumption of sugar, cases of Type 2 diabetes, heart disease and other systemic diseases have likewise risen. And, yes, preventable tooth decay continues to be a problem, especially in children, with sugar a major contributing factor in the prevalence of cavities.
So, what can you do to keep your daily sugar intake within healthy bounds?
Check ingredient labels on packaged food for added sugar, chemicals or preservatives. If it contains sugar or "scientific"-sounding ingredients, leave it on the shelf.
Be wary of health claims on food packaging. "Low fat," for example, is usually an indicator of added sugar.
Drink water or unsweetened beverages instead of sodas, sports drinks or even juices. Doing so will vastly lower your daily intake of sugar.
A healthy diet with much less sugar and regular exercise will help you stay healthy. And with a lower risk for tooth decay, your teeth will also reap the benefits.
If you would like more information on the effects of sugar on your oral and general health, please contact us or schedule an appointment for a consultation. You can also learn more about this topic by reading the Dear Doctor magazine article "The Bitter Truth About Sugar."
By Hyannis Dental Associates
August 01, 2014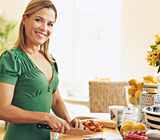 Junk food and between-meal sweets are a habit for many of us, even though we know it is bad for our bodies and our teeth. As adults, we are responsible for our own choices. As parents, we are also responsible for our children's choices, and for teaching them to choose wisely.
Celebrity Chef Cat Cora offers the following six suggestions for leading children to a healthy lifestyle. Cora is a star of Iron Chef America and author of Cat Cora's Classics with a Twist: Fresh Takes on Favorite Dishes, in which she reveals healthier versions of classic recipes. In her remakes she shows how to cook with a lot of flavor while reducing fat and sugar. Cora has four young sons, so her methods are not just theories — they have been practiced in real life.
1. Remember who's the boss.
"My kids have never had fast food," Cora said in a recent interview with Dear Doctor magazine. "The parents have a choice to do that or not," she said. "The kids are not going to the grocery store to shop; the kids are not driving themselves through fast food chains."
2. Make your rules clear and stick to them.
"Right now my 7-year-old tries to be picky, but it's really about us being consistent as parents," Cat said. For example, in her household pizza is served only at the weekly pizza and movie night. The kids get a healthier version of what they want, so they don't feel deprived. The evening includes air-popped popcorn without butter — and no soda, which is bad for teeth because of its sugar and other chemical ingredients.
3. Offer your children a variety of foods and tastes.
Cora made sure her children tried different foods and spices from infancy, so they are open to trying new things. It's easier to get all the nutrition you need if you eat a wide variety of foods.
4. Learn to make tasty substitutions for sugar.
When her children were babies, Cora stopped relying on bottles and sippy cups as soon as possible, reducing her children's likelihood of developing tooth decay due to sugary residues remaining in their mouths. Now that they are older, she uses tasty substitutes for sugar such as fruit purees and the natural sugar substitute Stevia.
5. Include the children in meal planning.
Kids are more likely to eat a meal they are involved in planning and cooking. For example, ask them which vegetable they would like to have (not whether they want to have a vegetable).
6. Model healthy behavior for your kids.
Parents are the best role models. This is true not only for food choices, but also for exercise and maintaining a healthy lifestyle.
Contact us today to schedule an appointment to discuss your questions about oral health. You can also learn more by reading the Dear Doctor magazine article "Cat Cora."