Posts for tag: fluoride
By Hyannis Dental Associates
November 25, 2016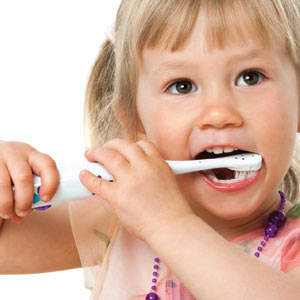 Like many other families, you may use formula instead of breast milk as a safe and healthy alternative to feed your infant. But, if you use a powdered form that you mix with water your child may be taking in more fluoride than they require.
Fluoride is a natural chemical that can strengthen tooth enamel and help prevent decay. After decades of study it's also been shown to pose no serious health risks. Because of fluoride's benefits and safety, many water utilities add tiny amounts to their drinking water supply.
But it can have one side effect called enamel fluorosis. If a child ingests too much fluoride during early development it can cause discoloring mottled spots or streaking in permanent teeth. Although it doesn't affect their health, the teeth can be unattractive and require cosmetic attention.
That's why it's best to keep fluoride consumption to a healthy minimum for children. That, however, is often easier said than done, since we can encounter hidden fluoride in a variety of places. Besides hygiene products and fluoridated drinking water, you may find fluoride in prepared juices and other beverages, bottled water or in foods processed with fluoridated water. There are no labeling requirements for fluoride, so you'll have to research to find out if a product contains fluoride.
There are, however, some things you can do to control your child's fluoride intake. First, know as much as you can about known sources your child may encounter like your water supply. You can find out if your utility adds fluoride and by how much by contacting them or visiting My Water's Fluoride online at https://nccd.cdc.gov/DOH_MWF/.
If you use fluoride toothpaste apply only a "smear" on the end of the brush for children under two and a pea-sized amount for older children. If you have fluoridated drinking water, consider breastfeeding your infant, use ready-to-feed formula or mix powdered formula with bottled water labeled "de-ionized," "purified," "demineralized" or "distilled."
And, do feel free to discuss your concerns with us during your child's regular checkup. We'll help you adjust their diet, water intake and hygiene habits to be sure they're receiving the right amount they need for developing strong teeth — and no more.
If you would like more information on appropriate fluoride levels for children, please contact us or schedule an appointment for a consultation. You can also learn more about this topic by reading the Dear Doctor magazine article "Tooth Development and Infant Formula."
By Hyannis Dental Associates
November 12, 2013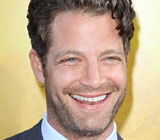 As one of America's most beloved go-to guys for inspiration on the latest interior design trends, Nate Berkus has written a highly successful book, Home Rules: Transform the Place You Live Into a Place You'll Love; he is a contributing editor to O Magazine; and he is currently hosting his own television program, The Nate Berkus Show. He is also recognized for his eye-catching smile.
During a recent interview with Dear Doctor magazine, Berkus opened up about the facts behind his trademark smile. While his smile is all-natural — he never wore braces or had any cosmetic work done — he gives credit to his childhood dentist for the preventative healthcare he received as a young boy. "I'm grateful for having been given fluoride treatments and sealants as a child," he said. Nate also shared the important flossing advice he learned from his dentist that he still follows today: "Floss the ones you want to keep."
Why is flossing so important?
Flossing is crucial because it remains the most effective method for removing plaque from between teeth, where the toothbrush can't reach. It is also an important part of keeping your gums healthy so that you can avoid periodontitis (gum disease). You should floss at least once a day either before or after you brush your teeth. If you see blood after flossing, it may indicate that you have periodontitis, or it may mean that you are flossing too harshly. Remember, you need to use a delicate hand and a proper technique when brushing and flossing to avoid damaging your teeth and gums.
To learn more about flossing, including step-by-step instructions with photos, you can continue reading the Dear Doctor magazine article "Flossing — A Different Approach." Or you can contact us today to schedule an appointment so that we can conduct a thorough examination, review your brushing and flossing techniques, and discuss any questions you have as well as treatment options. As needed, we will work with you to teach you the proper brushing and flossing techniques so that you feel confident before you leave our office. And to read the entire interview with Nate Berkus, please see the Dear Doctor magazine article "Nate Berkus."
By Hyannis Dental Associates
January 15, 2013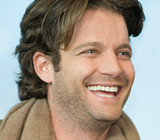 Prior to his first appearance on the Oprah Winfrey show, interior designer Nate Berkus knew immediately that he was not there to pick sofa colors and paint chips. Instead, he was there to lift people up through the way they live. And boy, did he do just that. Over the next eight years, Berkus completed 127 makeovers and became one of America's most beloved go-to guys for inspiration on the latest design trends.
During a recent interview with Dear Doctor magazine, Nate discussed his career as well as his oral healthcare. He credits his dazzling all-natural smile — no cosmetic dentistry here — to the treatments he received as a child from his dentist. "I'm grateful for having been given fluoride treatments and sealants as a child." He then added that, "healthy habits should start at a young age." Nate is still in the habit of brushing his teeth two or three times a day. As for flossing his teeth, he credits his dentist with the advice he still follows: "Floss the ones you want to keep."
Many parents and caregivers may not be aware of the important role fluoride treatments play in protecting children's teeth. Fluoride has the unique ability to strengthen tooth enamel, the hardest substance found in nature. Depending on where you live, you may have fluoridated tap water. You may also have fluoride in your toothpaste, depending on the brand you use. Both of these are beneficial, but sometimes we recommend additional fluoride treatments based on the specific needs of your children. Why? The concentrations of the topical fluorides we typically apply are much higher than what is found in toothpastes, and we apply them for a longer period of time. For example, we often apply them for four minutes per treatment session.
To learn more about fluoride treatments, contact us today to schedule an appointment so that we can conduct a thorough examination, discuss any questions you have as well as what treatment options will be best for you or your child. Or to learn more about fluoride treatments now, you can continue reading the Dear Doctor magazine article "Topical Fluoride." And to read the entire interview with Nate Berkus, please see the Dear Doctor magazine article "Nate Berkus."