Posts for: March, 2019
By Hyannis Dental Associates
March 20, 2019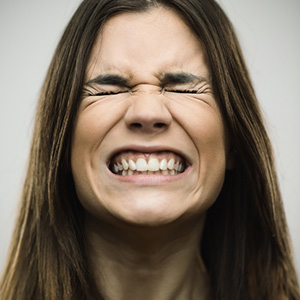 Do you grind your teeth? If you're not sure, ask your family—sometimes the sound of teeth grinding against teeth might make enough noise to be keeping them up at night. You might also be waking with sore jaw muscles and joints.
If you suspect you have this habit of involuntarily grinding, gnashing or clenching your teeth, it's a good idea to get it checked. Here are 3 things you should know about this odd habit.
Teeth-grinding more prevalent among children. Children are more likely than adults to grind their teeth in their sleep, thought to be a consequence of their developing swallowing mechanism, but usually grow out of it without any long-term effects. Adults with the habit seem to grind their teeth for different reasons, one of the most significant being a response to high stress. Tobacco could be another factor: users are twice as likely as non-users to grind their teeth. Adult teeth-grinding may also be associated with high caffeine consumption, illicit drug use or Parkinson's Disease, which impairs brain nerve function.
Sleep apnea can be an underlying cause. There's one other major underlying cause to add to that list: obstructive sleep apnea. One international study of thousands of patients from different countries found both high anxiety or stress and sleep-related breathing disorders were two of the most significant risk factors for adult teeth-grinding. It's believed the physical stress generated by these temporary episodes of breathing obstruction occurring several times a night could trigger teeth-grinding.
Teeth-grinding can cause dental problems. While having a teeth-grinding habit doesn't automatically mean you'll have dental issues, your risk can increase dramatically. Due to its chronic nature, teeth-grinding can lead to excessive tooth wear, dental work damage or jaw joint dysfunction. In some extreme cases, it could cause tooth fracture.
If you grind your teeth, your dentist may be able to help by creating a custom-made occlusal guard that can reduce biting forces while you're wearing it. You might also minimize teeth-grinding by quitting tobacco and other lifestyle changes, or getting a better handle on stress management. And if you're also diagnosed with obstructive sleep apnea, getting treatment for that condition will not only improve your overall health, it could help put an end to your teeth-grinding habit.
If you would like more information on bruxism, please contact us or schedule an appointment for a consultation. You can also learn more about this topic by reading the Dear Doctor magazine article "Teeth Grinding: Causes and Therapies for a Potentially Troubling Behavior."
By Hyannis Dental Associates
March 10, 2019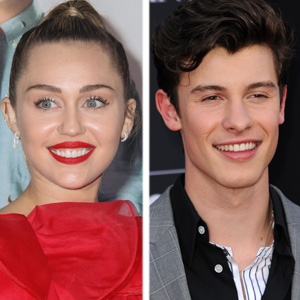 The 2019 Grammy Awards was a star-studded night packed with memorable performances. One standout came from the young Canadian singer Shawn Mendes, who sang a powerful duet of his hit song "In My Blood" with pop diva Miley Cyrus. But that duo's stellar smiles weren't always quite as camera-ready as they looked that night.
"I had braces for four and a half years," Mendes told an interviewer not long ago. "There's lots and lots and lots of photo evidence, I'm sure you can pull up a few." (In fact, finding one is as easy as searching "Sean Mendes braces.")
Wearing braces puts Mendes in good company: It's estimated that over 4 million people in the U.S. alone wear braces in a typical year—and about a quarter of them are adults! (And by the way: When she was a teenager, Miley Cyrus had braces, too!)
Today, there are a number of alternatives to traditional metal braces, such as tooth-colored braces, clear plastic aligners, and invisible lingual braces (the kind Cyrus wore). However, regular metal braces remain the most common choice for orthodontic treatment. They are often the most economical option, and can be used to treat a wide variety of bite problems (which dentists call malocclusions).
Having straighter teeth can boost your self-confidence—along with helping you bite, breathe, chew, and even speak more effectively. Plus, teeth that are in good alignment and have adequate space in between are easier to clean; this can help you keep your mouth free of gum disease and tooth decay for years to come.
Many people think getting braces is something that happens in adolescence—but as long as your mouth is otherwise healthy, there's no upper age limit for orthodontic treatment. In fact, many celebrities—like Lauren Hutton, Tom Cruise and Faith Hill—got braces as adults. But if traditional braces aren't a good fit with your self-image, it's possible that one of the less noticeable options, such as lingual braces or clear aligners, could work for you.
What's the first step to getting straighter teeth? Come in to the office for an evaluation! We will give you a complete oral examination to find out if there are any problems (like gum disease or tooth decay) that could interfere with orthodontic treatment. Then we will determine exactly how your teeth should be re-positioned to achieve a better smile, and recommend one or more options to get you there.
If you have questions about orthodontic treatment, please contact our office or schedule a consultation. You can read more in the Dear Doctor magazine articles "The Magic of Orthodontics" and "Lingual Braces: A Truly Invisible Way to Straighten Teeth."