Posts for: November, 2018
By Hyannis Dental Associates
November 20, 2018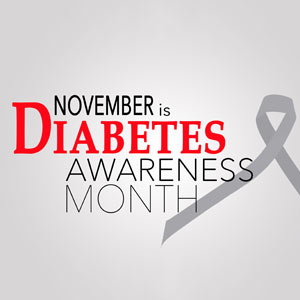 The American Diabetes Association has declared November National Diabetes Month. If you or a loved one has diabetes, you may already know that diabetes puts you at greater risk for gum disease. Let's look at four must-know facts about diabetes and gum disease.
#1. Gum disease is an acknowledged complication of diabetes.
High levels of blood sugar can interfere with your mouth's ability to fight infection, making you more susceptible to gum disease. People with poorly controlled diabetes may have more severe gum disease and may ultimately lose more teeth due to gum disease—in fact, one in five people who have lost all their teeth have diabetes.
#2. Gum disease makes diabetes harder to control.
Diabetes and gum disease are a two-way street when it comes to adverse health effects. Not only does diabetes increase the risk of gum disease, but gum disease can make diabetes harder to manage. Infections such as gum disease can cause blood sugar levels to rise. This is because chronic inflammation can throw the body's immune system into overdrive, which affects blood sugar levels. Since higher blood sugar weakens the body's ability to fight infection, untreated gum disease may raise the risk of complications from diabetes.
#3. You can do a lot to take charge of your health.
If you have diabetes and gum disease, you may feel as if you've been hit with a double whammy. While it's true that having both conditions means you are tasked with managing two chronic diseases, there is a lot you can do to take care of your health. Do your best to control blood sugar by taking prescribed medications, following a balanced diet, and exercising. In addition, pay special attention to your oral healthcare routine at home: Brushing your teeth twice a day and flossing once a day can go a long way in preserving good oral health.
#4. Preventing and managing gum disease should be a team effort.
We can work together to prevent, treat, and control periodontal disease. Come in for regular professional dental cleanings and checkups so we can monitor the health of your teeth and gums and provide specialized treatment such as deep cleanings when necessary. Diligent dental care can improve your oral health and help control your diabetes.
Remember, we're on your team. Let us know if there have been changes in your diabetes, your medication, or your oral health. If you have questions about diabetes and your oral health, please contact us or schedule an appointment for a consultation. To learn more, read the Dear Doctor magazine article "Good Oral Health Leads to Better Health Overall."
By Hyannis Dental Associates
November 10, 2018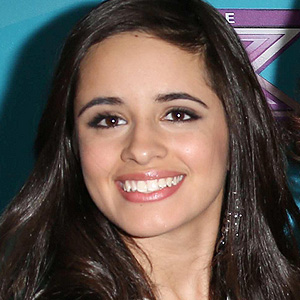 Everyone loves a concert where there's plenty of audience participation… until it starts to get out of hand. Recently, the platinum-selling band Fifth Harmony was playing to a packed house in Atlanta when things went awry for vocalist Camila Cabello. Fans were batting around a big plastic ball, and one unfortunate swing sent the ball hurtling toward the stage — and directly into Cabello's face. Pushing the microphone into her mouth, it left the "Worth It" singer with a chipped front tooth.
Ouch! Cabello finished the show nevertheless, and didn't seem too upset. "Atlanta… u wild… love u," she tweeted later that night. "Gotta get it fixed now tho lol." Fortunately, dentistry offers a number of ways to make that chipped tooth look as good as new.
A small chip at the edge of the tooth can sometimes be polished with dental instruments to remove the sharp edges. If it's a little bigger, a procedure called dental bonding may be recommended. Here, the missing part is filled in with a mixture of plastic resin and glass fillers, which are then cured (hardened) with a special light. The tooth-colored bonding material provides a tough, lifelike restoration that's hard to tell apart from your natural teeth. While bonding can be performed in just one office visit, the material can stain over time and may eventually need to be replaced.
Porcelain veneers are a more long-lasting solution. These wafer-thin coverings go over the entire front surface of the tooth, and can resolve a number of defects — including chips, discoloration, and even minor size or spacing irregularities. You can get a single veneer or have your whole smile redone, in shades ranging from a pearly luster to an ultra-bright white; that's why veneers are a favorite of Hollywood stars. Getting veneers is a procedure that takes several office visits, but the beautiful results can last for many years.
If a chip or crack extends into the inner part of a tooth, you'll probably need a crown (or cap) to restore the tooth's function and appearance. As long as the roots are healthy, the entire part of the tooth above the gum line can be replaced with a natural-looking restoration. You may also need a root canal to remove the damaged pulp material and prevent infection if the fracture went too far. While small chips or cracks aren't usually an emergency (unless accompanied by pain), damage to the tooth's pulp requires prompt attention.
If you have questions about smile restoration, please contact us and schedule an appointment. You can read more in the Dear Doctor magazine articles "Porcelain Veneers: Strength & Beauty As Never Before" and "Porcelain Crowns & Veneers."