Posts for: April, 2018
By Hyannis Dental Associates
April 24, 2018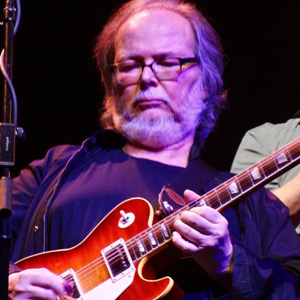 Fans of the legendary rock band Steely Dan received some sad news a few months ago: Co-founder Walter Becker died unexpectedly at the age of 67. The cause of his death was an aggressive form of esophageal cancer. This disease, which is related to oral cancer, may not get as much attention as some others. Yet Becker's name is the latest addition to the list of well-known people whose lives it has cut short—including actor Humphrey Bogart, writer Christopher Hitchens, and TV personality Richard Dawson.
As its name implies, esophageal cancer affects the esophagus: the long, hollow tube that joins the throat to the stomach. Solid and liquid foods taken into the mouth pass through this tube on their way through the digestive system. Worldwide, it is the sixth most common cause of cancer deaths.
Like oral cancer, esophageal cancer generally does not produce obvious symptoms in its early stages. As a result, by the time these diseases are discovered, both types of cancer are most often in their later stages, and often prove difficult to treat successfully. Another similarity is that dentists can play an important role in oral and esophageal cancer detection.
Many people see dentists more often than any other health care professionals—at recommended twice-yearly checkups, for example. During routine examinations, we check the mouth, tongue, neck and throat for possible signs of oral cancer. These may include lumps, swellings, discolorations, and other abnormalities—which, fortunately, are most often harmless. Other symptoms, including persistent coughing or hoarseness, difficulty swallowing, and unexplained weight loss, are common to both oral and esophageal cancer. Chest pain, worsening heartburn or indigestion and gastroesophageal reflux disease (GERD) can also alert us to the possibility of esophageal cancer.
Cancer may be a scary subject—but early detection and treatment can offer many people the best possible outcome. If you have questions about oral or esophageal cancer, call our office or schedule a consultation. You can learn more in the Dear Doctor magazine article "Oral Cancer."
By Hyannis Dental Associates
April 14, 2018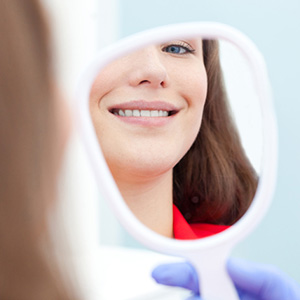 You've reached a decision—that old, unattractive smile has to go. You're ready for a complete makeover—and the field of cosmetic dentistry has the materials, techniques and equipment to make it happen.
But it could be a major undertaking requiring a fair amount of time and money. And once all the procedures are complete, what if you're not happy with the results?
Fortunately, you don't have to wait with nervous apprehension until the end of the dental work to see what your smile will look like. We can give you a realistic preview of your new smile before we even begin—and not on a computer monitor. We can actually create a trial smile applied directly to your actual teeth so you can see your new look up close and personal, and in all three spatial dimensions.
That's not to put down enhanced computer presentations. State-of-the-art imaging software can display an accurate representation of your future smile transposed onto an image of your face. But it's still a two-dimensional image, like any other photograph. It can't present the full range, movement or feel of the real thing.
A trial smile can. We shape and sculpt composite resin to resemble the finished dental work and temporarily bond it to your teeth. Once applied, you'll then be able to see what your appearance will look like from different angles and movements. Although we'll have to remove the trial smile before you leave, we can photograph it so you can show it to family and friends for their reaction.
While it's an added expense, a trial smile has two great benefits. First, it helps both of us "test drive" your new look and see how it performs in different ways: as you speak, when you're relaxed and, of course, when you smile. This allows us, if necessary, to fine-tune your planned dental work. Perhaps the biggest benefit, though, is that it can reassure you you've made the right decision to remake your smile. 
With a trail smile, there are no surprises—you'll know what the end result will look like before any work is done. And that can be a great motivator toward obtaining the smile you've dreamed of having.
If you would like more information on restoring your smile, please contact us or schedule an appointment for a consultation. You can also learn more about this topic by reading the Dear Doctor magazine article "Testing Your Smile Makeover: The Reassurance of a Trial Smile."