Posts for: October, 2017
By Hyannis Dental Associates
October 23, 2017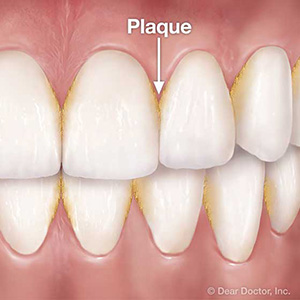 The American Dental Hygiene Association has designated October as National Dental Hygiene Month. Good dental hygiene is the best weapon against your mouth's number one enemy: dental plaque.
Plaque, a sticky biofilm that forms on your teeth, is an accumulation of bacteria, other microorganisms, food debris, and other unpleasant components. It can make your teeth feel fuzzy or slimy. And worse, the bacteria in plaque can lead to tooth decay and gum disease.
The best way to keep plaque at bay is by brushing your teeth twice a day and flossing once a day. But even though you can remove much of the plaque in your mouth with a toothbrush and dental floss, there are nooks and crannies that are hard to access with these basic oral hygiene tools.
Staying on top of dental plaque is an ongoing challenge. Immediately after teeth are cleaned, plaque starts to form again. And the longer plaque stays on teeth, the thicker it grows. Minerals in saliva become incorporated into the biofilm. As plaque takes on more minerals, it becomes calcified. This is when it hardens into calculus, or tartar. At this stage, tooth-brushing and flossing cannot disrupt the hardened layer of buildup, sometimes visible as yellow or brown deposits around the gum line.
This is why it's important to schedule regular professional dental cleanings. At the dental office, we have special tools to remove tartar and get at those hard-to-reach places that your toothbrush and floss may have missed. If you have questions about dental hygiene, plaque control or another oral health issue, we are happy to talk with you. We are your partners in fighting plaque for a bright, healthy smile!
Read more about the topic in the Dear Doctor magazine article "Plaque Disclosing Agents."
By Hyannis Dental Associates
October 15, 2017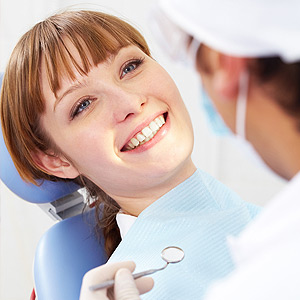 Cosmetic and restorative dentistry is filled with a varied array of procedures, materials and techniques that can address any shortcoming with your smile. Whatever your condition, there's a means to correct or enhance your smile.
The real question, though, is whether we're both, patient and dentist, on the same page as to what's best to enhance your smile. Dentists have a different perspective on smile outcomes than the average layperson. We're clued into aspects like tooth alignment with facial features or gum-to-lip distance influenced by our professional training and experience. You, though, may see your smile in terms of other features that define beauty like mouth expressions or lip shape.
Bridging these differing points of view requires open and honest communication. Here are three considerations to make that happen.
Build trust between you and your dentist. It's natural for us to have differing views on what constitutes proper smile aesthetics based on the perspectives previously mentioned. Working through those perspectives to arrive at a unified plan requires trust that both of us desire the same outcome: a beautiful smile you're happy to display to the world.
"Seeing" your future smile can help ease your misgivings. It's one thing to try to imagine a certain treatment outcome — it's quite another to actually see it beforehand. And you can, through computer simulation that takes a picture of your current face and smile and then augments them digitally so you can see how your smile will appear after proposed treatment. It's also possible in some cases for you to wear temporary or "provisional" restorations so that not only can you see how they look, but also how they feel and function in the mouth.
Understand what "type" of restoration patient you are. Although everyone is different, we can usually characterize patients and their expectations in two ways. Some patients are "perfect-minded" — they want restorations that offer the maximum symmetry, regularity and tooth brightness. Others are more "natural-minded" in that the changes they seek don't drastically alter their natural appearance, but are just enough to look different and create a sense of character. Knowing what you really want — a drastic change or a subtle enhancement — will help you communicate your desires more clearly and help us design the treatment options that best fit your expectations.
If you would like more information on fostering communication between dentists and patients, please contact us or schedule an appointment for a consultation. You can also learn more about this topic by reading the Dear Doctor magazine article "Great Expectations."