Posts for: January, 2017
By Hyannis Dental Associates
January 17, 2017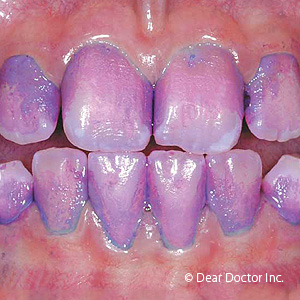 Removing plaque, a bacterial film that builds up on teeth, daily is crucial in preventing dental disease, but is your brushing and flossing making enough of a difference?
Plaque forms every day in our mouths as a result of eating. The bacteria in it produce acid, which can erode tooth enamel and cause tooth decay. Certain strains can also infect the gums and cause periodontal (gum) disease. Either of these primary diseases could lead to tooth loss.
Daily plaque removal with brushing and flossing keeps bacteria growth under control, so a quick swish of your toothbrush across your teeth won't be enough. Plaque's soft, sticky consistency enables it to hide in hard to reach places below the gum line, irregular biting surfaces, or in fillings or other dental work.
Because it's virtually invisible, it's hard to tell if you've successfully removed it. That's where disclosing agents can help. These are solutions, swabs or tablets with a dye that temporarily stains plaque while not staining tooth surfaces. Dental hygienists use them to show patients where they're missing plaque when brushing and flossing, but you can also use them at home to see how you're doing between dental visits.
After brushing and flossing, use the disclosure product according to the package directions. If you're using a solution, for example, swish it around in your mouth for about thirty seconds and then spit it out. The dye reacts with leftover plaque to stain it a bright color. Some products even offer a two-tone dye that displays older plaque in a different color from newer plaque.
After noticing the dyed plaque in a mirror, brush and floss until you don't see it anymore. You may have to change your approach, which will help you perform better in the future. Although safe in the mouth, you should still avoid swallowing the agent or getting it on your clothes. Any on your lips, gums or tongue will eventually wear off in a few hours.
A disclosing agent gives you a snapshot of where you need to improve your oral hygiene. Occasional "spot checks" will help keep your brushing and flossing well tuned.
If you would like more information on how to perform effective oral hygiene, please contact us or schedule an appointment for a consultation.
By Hyannis Dental Associates
January 02, 2017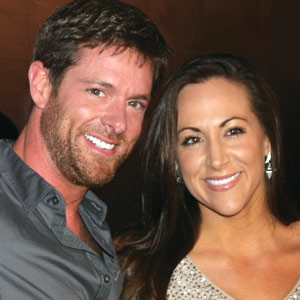 For anyone else, having a tooth accidentally knocked out while practicing a dance routine would be a very big deal. But not for Dancing With The Stars contestant Noah Galloway. Galloway, an Iraq War veteran and a double amputee, took a kick to the face from his partner during a recent practice session, which knocked out a front tooth. As his horrified partner looked on, Galloway picked the missing tooth up from the floor, rinsed out his mouth, and quickly assessed his injury. "No big deal," he told a cameraman capturing the scene.
Of course, not everyone would have the training — or the presence of mind — to do what Galloway did in that situation. But if you're facing a serious dental trauma, such as a knocked out tooth, minutes count. Would you know what to do under those circumstances? Here's a basic guide.
If a permanent tooth is completely knocked out of its socket, you need to act quickly. Once the injured person is stable, recover the tooth and gently clean it with water — but avoid grasping it by its roots! Next, if possible, place the tooth back in its socket in the jaw, making sure it is facing the correct way. Hold it in place with a damp cloth or gauze, and rush to the dental office, or to the emergency room if it's after hours or if there appear to be other injuries.
If it isn't possible to put the tooth back, you can place it between the cheek and gum, or in a plastic bag with the patient's saliva, or in the special tooth-preserving liquid found in some first-aid kits. Either way, the sooner medical attention is received, the better the chances that the tooth can be saved.
When a tooth is loosened or displaced but not knocked out, you should receive dental attention within six hours of the accident. In the meantime, you can rinse the mouth with water and take over-the-counter anti-inflammatory medication (such as ibuprofen) to ease pain. A cold pack temporarily applied to the outside of the face can also help relieve discomfort.
When teeth are broken or chipped, you have up to 12 hours to get dental treatment. Follow the guidelines above for pain relief, but don't forget to come in to the office even if the pain isn't severe. Of course, if you experience bleeding that can't be controlled after five minutes, dizziness, loss of consciousness or intense pain, seek emergency medical help right away.
And as for Noah Galloway:Â  In an interview a few days later, he showed off his new smile, with the temporary bridge his dentist provided… and he even continued to dance with the same partner!
If you would like more information about dental trauma, please contact us or schedule an appointment for a consultation. You can learn more in the Dear Doctor magazine articles "Trauma & Nerve Damage to Teeth" and "The Field-Side Guide to Dental Injuries."