Posts for: November, 2014
By Hyannis Dental Associates
November 19, 2014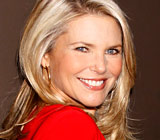 Christie Brinkley's world-famous smile has graced the covers of countless magazines for over 30 years. In fact, in her own words from an interview with Dear Doctor magazine, the supermodel said, "I think my smile was really my passport to success in the modeling industry." And while most of her smile's appeal comes naturally, Christie does give it a boost with good oral hygiene, regular dental checkups and tooth whitening. As Christie says, "When it comes to teeth, keep it as natural as possible. Do not go overboard on whitening. You want your teeth to compliment your face…your friends should not be required to wear sunglasses when you smile!"
Aside from some potential minor side effects such as tooth sensitivity, whitening teeth through bleaching is a relatively inexpensive way to brighten your smile conservatively and successfully. There are three common methods, as described below:
An external or vital approach where "vital" (living) teeth are bleached through direct contact to the tooth's surface.
An internal or non-vital approach where the tooth is whitened from the inside during a root canal treatment.
A combination approach in which both internal and external bleaching techniques are used.
But what causes teeth to become discolored?
Tooth discoloration can be caused by a traumatic blow to your teeth resulting in nerve tissue (pulp) death. However, there can be many other causes: consuming or using products that stain the teeth such as coffee, tea, cola, tobacco products and red wine, to name just a few. Aging is another factor, as it results in changes in the mineral structure of the tooth as the enamel, the outermost layer, loses its beautiful and youthful translucency. Other causes include exposure to high levels of fluoride; tetracycline, an antibiotic, administered during childhood; inherited developmental disorders and jaundice in childhood; and tooth decay.
The good news is that we routinely brighten smiles through tooth whitening. To learn more about brightening your smile, continue reading the Dear Doctor magazine article "Teeth Whitening." Or if you are ready to have your teeth professionally whitened, contact us today to schedule an appointment so that we can conduct a thorough examination and discuss your whitening treatment options. And if you want to read the entire feature article on Christie Brinkley, continue reading "The Secret Behind Christie Brinkley's Supermodel Smile."
By Hyannis Dental Associates
November 03, 2014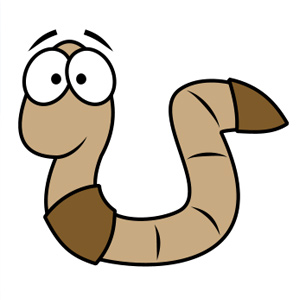 Ever wonder just exactly what causes cavities? Once upon a time, "Toothworms" — miniscule, yet relentless pests — were thought to be responsible for this widespread malady. This belief persisted from ancient times through the 17th Century; William Shakespeare even made reference to the baneful beasts in his play Much Ado about Nothing. ("What, sigh for a toothache? [It] is but a humor or a worm.") Today, however, we know why no one ever observed an honest-to-goodness toothworm: it's because they're much too tiny to see with the naked eye.
Actually, it isn't worms, but much smaller organisms that cause tooth decay. These harmful plaque bacteria (along with many helpful microorganisms) live in the mouth, and build up on surfaces of the teeth when they aren't cleaned properly. They feed on sugar in the diet, and release substances that erode tooth enamel, which causes small holes called cavities. Cavities, in turn, are what's responsible for most toothaches.
While we may scoff at old legends, one fact remains: Even today, according to the National Institutes of Health, tooth decay is the number one chronic disease of both children and adults; and it's almost entirely preventable. We can't blame it on toothworms — but what can we do about it?
Glad you asked! The best way to avoid decay is through prevention. That means brushing your teeth twice a day with a fluoride toothpaste, and flossing them every day. It also means eating a balanced diet and avoiding acidic and sugary foods — like soda, some juices, and sweet, sticky snacks. If you do consume these types of foods, limit them to mealtimes; that gives your saliva enough time in between to neutralize the acids naturally. And, of course, make an appointment see us twice a year for a complete check-up and professional cleaning.
If you do begin to notice the symptoms of tooth decay (toothache, for example) it's important to come in to the dental office right away, so we can treat the problem before it gets worse. Prompt action can often help save a tooth that might otherwise be lost. Besides filling the cavity, we may be also able to recommend ways to help prevent the disease from affecting other teeth. And if you need a more extensive procedure to relieve the problem — such as a root canal — we can make sure you get the appropriate treatment.
We've come a long way since the "toothworm" days — but we can still do a lot more to make tooth decay a thing of the past.
If you would like more information about tooth decay and cavity prevention, please contact us or schedule an appointment. You can learn more in the Dear Doctor magazine article "Tooth Decay — The World's Oldest & Most Widespread Disease" and "Tooth Decay — How To Assess Your Risk."