Posts for: June, 2013
By Hyannis Dental Associates
June 27, 2013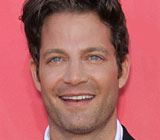 When it comes to dental health, you might say celebrity interior designer and television host Nate Berkus is lucky: Unlike many TV personalities, he didn't need cosmetic dental work to achieve — or maintain — his superstar smile. How did he manage that? Nate credits the preventive dental treatments he received as a youngster.
"I'm grateful for having been given fluoride treatments and sealants as a child. Healthy habits should start at a young age," he told an interviewer from Dear Doctor magazine. We couldn't have said it better — but let's take a moment and examine exactly what these treatments do.
Fluoride treatment — that is, the topical (surface) application of a concentrated fluoride gel to a child's teeth — is a procedure that's often recommended by pediatric dentists. Although tooth enamel is among the hardest substances in nature, fluoride has been shown to make it more resistant to tooth decay. And that means fewer cavities! Studies show that even if you brush regularly and live in an area with fluoridated water, your child could still benefit from the powerful protection of fluoride treatments given at the dental office.
Another potent defense against cavities is dental sealants. Despite your child's best efforts with the toothbrush, it's still possible for decay bacteria to remain in the "pits and fissures" of the teethâ??those areas of the molars, for example, which have tiny serrated ridges and valleys where it's easy for bacteria to grow. Dental sealants fill in and protect vulnerable areas from bacterial attack, greatly decreasing the risk that future dental treatment will be required.
Why not take a tip from our favorite celebrity interior designer, and ask about cavity-preventing treatments for your children's teeth? If you would like more information about fluoride treatments or dental sealants, please contact us for a consultation. You can learn more in the Dear Doctor magazine articles "Topical Fluoride" and "Sealants for Children."
By Hyannis Dental Associates
June 14, 2013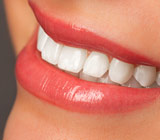 Have you ever wondered why your smile is not as white as it used to be? Well, there may be a few different reasons that your teeth have become discolored over the years. The change in color may simply be due to wear and tear from aging. It may also be a result of dietary factors, because foods containing tannins, such as red wine, coffee and tea are known to discolor teeth. Tobacco use, whether smoking or chewing, is another common cause of stains on your teeth.
So, what should you do if you decide you would like a whiter smile? You should first make an appointment with our office, so that we can assess the root cause of the discoloration. We may recommend a quick and easy solution with in-office whitening, sometimes known as power bleaching.
An in-office whitening treatment can lighten your teeth three to eight shades in just one office visit! During your whitening treatment, we will first protect your lips, gums and cheeks, leaving only your teeth exposed. Then, we will apply a professional strength bleaching gel to your teeth. We may use a special light to make the bleach work faster. The great advantage of this treatment is that your smile will become noticeably whiter in just an hour!
If you would prefer to whiten in the comfort of your home, we can give you a take-home whitening kit. First, we will make molds of your mouth, from which we will create thin plastic mouth trays that fit your teeth exactly. You'll apply the whitening gel to the trays and wear them on your teeth 30 minutes a day, twice a week, for about six weeks. While your teeth may not whiten as fast as in our office, if you wear them as directed, you'll still see great results.
Though you may always be able to find a whitening solution in the aisle of your grocery store, remember that the best way to ensure the results you want is to get a professional treatment.
If you would like more information about teeth whitening, please contact us or schedule an appointment for a consultation. You can also learn more by reading the Dear Doctor magazine article "Teeth Whitening."