Posts for: January, 2013
By Hyannis Dental Associates
January 15, 2013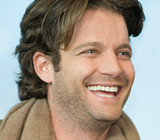 Prior to his first appearance on the Oprah Winfrey show, interior designer Nate Berkus knew immediately that he was not there to pick sofa colors and paint chips. Instead, he was there to lift people up through the way they live. And boy, did he do just that. Over the next eight years, Berkus completed 127 makeovers and became one of America's most beloved go-to guys for inspiration on the latest design trends.
During a recent interview with Dear Doctor magazine, Nate discussed his career as well as his oral healthcare. He credits his dazzling all-natural smile — no cosmetic dentistry here — to the treatments he received as a child from his dentist. "I'm grateful for having been given fluoride treatments and sealants as a child." He then added that, "healthy habits should start at a young age." Nate is still in the habit of brushing his teeth two or three times a day. As for flossing his teeth, he credits his dentist with the advice he still follows: "Floss the ones you want to keep."
Many parents and caregivers may not be aware of the important role fluoride treatments play in protecting children's teeth. Fluoride has the unique ability to strengthen tooth enamel, the hardest substance found in nature. Depending on where you live, you may have fluoridated tap water. You may also have fluoride in your toothpaste, depending on the brand you use. Both of these are beneficial, but sometimes we recommend additional fluoride treatments based on the specific needs of your children. Why? The concentrations of the topical fluorides we typically apply are much higher than what is found in toothpastes, and we apply them for a longer period of time. For example, we often apply them for four minutes per treatment session.
To learn more about fluoride treatments, contact us today to schedule an appointment so that we can conduct a thorough examination, discuss any questions you have as well as what treatment options will be best for you or your child. Or to learn more about fluoride treatments now, you can continue reading the Dear Doctor magazine article "Topical Fluoride." And to read the entire interview with Nate Berkus, please see the Dear Doctor magazine article "Nate Berkus."
By Hyannis Dental Associates
January 05, 2013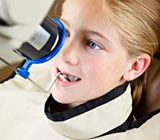 Yes, dental x-rays are a safe and vital tool we use for measuring and monitoring your oral health. We feel it is imperative to ensure that our patients have the facts — especially when it comes to their oral healthcare. This is why we want to respond to this important question about the safety of dental x-rays.
We want you to know what they are, how they are used, what makes them a safe and effective tool, and why they are so important to dentistry and your health. X-rays are a form of electromagnetic radiation, in fact, just like natural daylight, except they have a much shorter wavelength. And because they are a form of ionizing radiation, they can easily penetrate bodily tissues without causing any harm when used properly. The reasons we use them are obvious; they help us literally see what is unseen. For example, they enable us to see bone structure and roots of teeth among other things, and are commonly used for diagnosing tooth decay. Furthermore, today's x-ray machines and other image capturing techniques are so sophisticated and sensitive that the amount of radiation required for diagnosis is almost nothing when compared to what you get from the background radiation present in everyday living. In fact, the average single digital periapical ("peri" – around; "apical" – root end of a tooth) film is equal to 1/10 the amount of everyday natural environmental exposure. These facts make it clear that dental x-rays are completely safe and, thus, are nothing you need to be concerned about.
Learn more about this topic by reading the Dear Doctor magazine article "X-ray Frequency And Safety." If you need to schedule an appointment, contact us today.