Posts for: December, 2012
By Hyannis Dental Associates
December 29, 2012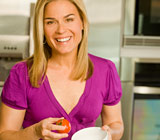 Cat Cora is a world-class chef, restaurateur, best-selling author, and philanthropist — on top of being the first female chef on the hit television show Iron Chef America. She is also the mother of four active young sons. And while all these important roles require her daily attention, she makes oral health a top priority for herself and her family through diet, brushing, flossing and routine visits to the dentist.
During a recent interview with Dear Doctor magazine, Cat revealed that she had her wisdom teeth removed when she was in her thirties and another tooth extracted and replaced with a dental implant. When asked to compare the two experiences, Cat said that the implant was "much easier for me." She went on to say, "It feels very natural" and "now, I don't even think about it."
Some may be surprised by Cat's response; however, we find it to be a quite common one.
There is no question that over the last two decades, dental implants have revolutionized tooth replacement and the field of dentistry. A dental implant, used to replace missing teeth, is placed in the jawbone with a minor surgical procedure. What's amazing is that over time these dental implants actually fuse with or integrate into the bone, thus making them an ideal permanent solution for replacing a missing tooth. They are typically made of commercially pure titanium, a substance that has been used for medical and dental implants for years. The crown, the part above the gum tissues, is attached to the implant via a retaining screw and a connecting piece called an abutment. The crown itself is artistically crafted using porcelain to mimic the look and feel of a natural tooth — just as Cat Cora describes.
To learn more about dental implants, continue reading the Dear Doctor magazine article "Dental Implants, Your Third Set of Teeth." Or you can contact us today to schedule an appointment so that we can conduct a thorough examination and discuss what treatment options will be best for you. And to read the entire interview with Cat Cora, please see the article "Cat Cora."
By Hyannis Dental Associates
December 11, 2012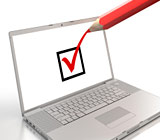 When dentists talk to patients, they often use specialized vocabulary referring to various dental conditions. Do you understand what they mean when they use these words — or are you wondering what they are talking about?
Here's your chance to test your knowledge of ten words that have a particular meaning in the context of dentistry. If you already know them, congratulations! If you don't, here's your chance to learn what these words mean in the dental world.
Enamel
In dentistry, enamel is the hard outer coating of your teeth. It is the hardest substance produced by living animals. It is a non-living, mineralized, and composed of a crystalline form of calcium and phosphate.
Dentin
The dentin is the layer of a tooth that is just beneath the enamel. It is living tissue similar to bone tissue.
Pulp
When dentists speak of pulp, we mean the tissues in the central chamber of a tooth (the root canal) that nourish the dentin layer and contain the nerves of the tooth.
Bruxism
Many people exert excess pressure on their teeth by clenching or grinding them. This is called bruxism, a habit that can be very damaging to teeth.
Occlusion
By this we mean how the upper and lower teeth are aligned, and how they fit together. This can also be referred to as your bite.
Dental caries
This term refers to tooth decay. Dental caries and periodontal disease (see below) are two of the most common diseases known to man. Today, these diseases are not only treatable, but they are also largely preventable.
Periodontal disease
A term for gum disease, this term comes from "peri," meaning around and "odont," meaning tooth. It is used to describe a process of inflammation and infection leading to the progressive loss of attachment between the fibers that connect the bone and gum tissues to the teeth. This can lead to loss of teeth and of the bone itself.
Erosion
When you consume acidic foods or drinks, the acids in your mouth react directly with minerals in the outer enamel of your teeth, causing chemical erosion. This is not the same as tooth decay, which is caused by acids released by bacterial film that forms on your teeth (see below).
Dental implant
A dental implant is a permanent replacement for a missing tooth. It replaces the root portion of the tooth and is most often composed of a titanium alloy. The titanium root fuses with the jaw bone, making the implant very stable. A crown is attached to the implant and can be crafted to match your natural teeth.
Plaque
Dental plaque is the whitish film of bacteria (a biofilm) that collects on your teeth. Your goal in daily brushing and flossing is to remove plaque.
Contact us today to schedule an appointment to discuss any questions you may have about your teeth and gums. You can also learn more by reading Dear Doctor magazine article "How and Why Teeth Wear."