Posts for: October, 2012
By Hyannis Dental Associates
October 22, 2012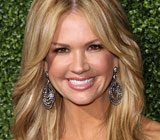 When her daughter Ashby was born in 2007, Nancy O'Dell was overjoyed; but she found the experience of pregnancy to be anxiety-provoking. O'Dell is host of the popular entertainment news show Entertainment Tonight.
After her baby was born she compiled her memories and thoughts into a book for first-time pregnant mothers. The book, "Full of Life: Mom to Mom Tips I Wish Someone Had Told Me When I Was Pregnant," covers a wide range of topics — including oral health during pregnancy.
"While my dental health has always been relatively normal, pregnancy did cause me some concern about my teeth and gums. With my dentist's advice and treatment, the few problems I had were minimized," O'Dell told Dear Doctor magazine. An example of her experience is a craving for milk that started at about the time the baby's teeth began to form. She felt that her body was telling her to consume more calcium.
As often happens with pregnant mothers, she developed sensitive gums and was diagnosed with "pregnancy gingivitis," the result of hormonal changes that increase blood flow to the gums.
"I love to smile," said O'Dell, "and smiles are so important to set people at ease, like when you walk into a room of people you don't know. When you genuinely smile you're able to dissolve that natural wall that exists between strangers."
Contact us today to schedule an appointment to discuss your questions about dental health during pregnancy. You can also learn more by reading the Dear Doctor magazine article "Nancy O'Dell."
By Hyannis Dental Associates
October 12, 2012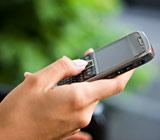 People always wonder when it is appropriate to contact their dentist. To answer this, we have put together the following list to provide some guidelines for you and your family. However, your calls are always welcome! Our goal is simply to give you some clear scenarios that illustrate when you should give us a call or come in to our office.
For Bite Related Problems
Early or late loss of baby teeth.
Difficulty in chewing or biting.
Mouth breathing.
Finger sucking or other oral habits.
Crowding, misplaced, crooked or even missing teeth.
Jaws that shift, jaw joints that "pop" or "click" or are uncomfortable.
Any change causing speech difficulty.
Cheek or tongue biting.
Protruding teeth — large overbite.
Teeth that meet in an abnormal way or don't meet at all.
Facial imbalance or asymmetry.
Grinding or clenching of teeth.
For Injuries And Immediate Care
Knocked out permanent tooth: Call us immediately. You need to take action within 5 minutes of the injury for best results.
Injuries to lips, cheeks, tongue or gums that appear to require stitches: Call us for instructions as soon as possible.
Tooth injury — if a tooth has shifted from its original position: Call us to tell us you are on your way to our office and see us within 6 hours of the injury.
Chipped or broken tooth that is still in its original position: See us within 12 hours of the injury.
A knocked out baby tooth: Call us as soon as possible.
Bleeding without any significant tears in tissue that could require stitches: Call us for instructions.
What To Do Now
If any of the above describe you or another member of your family, then contact us today to discuss your questions or to schedule a consultation. You can also learn more about treating dental injuries by reading the Dear Doctor article, "The Field-Side Guide To Dental Injuries."